Featured Property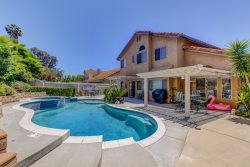 Temecula Pinot Grigio Extended Stay 30 day minimum
Guest Reviews
Wonderful Temecula Weekend Palazzo del Sol was a wonderful getaway with tons of space and a great view of Temecula Wine Country. Abou...
Date of Stay Aug 14, 2018 We had three generations staying and there was enough room for us to spread out. The property would benef...
The pictures don't do the villa justice, this place is HUGE! I've rented many properties and this was the first time I've been met by a...
View More Reviews
---
We had such an amazing time here this weekend. Our wedding was absolutely amazing and your home really sweetened our stay. Thank you so much for everything and we're looking forward to staying here again soon! Thanks again!
-Amy & Dave.
---
This was the perfect location for my 40th birthday celebration. Your properties are absolutely beautiful and perfect for a weekend away with friends, relaxing, drinking wine and enjoying life. We would love to come back.
-Nicole Reger
---
Nine moms, an amazing home, beautiful weather, long peaceful walks, delicious wine, relaxing pool, tasty restaurant, restful sleep, lots and lots of giggles!! Thank you, thank you, thank you!
-The Football Moms
---
We had an amazing time here! We could not believe how beautiful the entire property is! Thank you for the "golf" connections! We must have saved $100.00 each in fee's alone. We will be back next year!
-Thanks, The Hasks from Iowa.
Available Properties
Loading Available Properties